John Balogh
RMT
Registered Massage Therapy
John earned his Honours in Kinesiology degree from Brock University in 2015. He then went on to complete a Graduate certificate in Exercise Science for Health and Performance from Niagara College in 2017. Upon completing this course he became a Certified Exercise Physiologist with the Canadian Society for Exercise Physiologists (CSEP-CEP). John spent some time working as a Personal Trainer where he worked with young athletes and did in-home exercises with seniors.
John felt as though he was still missing something from his knowledge base and what he could offer the people he was working with, so he decided to attend Sutherland-Chan School of Massage Therapy to become an RMT. John graduated from Sutherland-Chan in August 2019 and Registered with the College of Massage Therapy of Ontario (CMTO) to become a Registered Massage Therapist (RMT) in January 2020. During this time he also became registered with the College of Kinesiologist of Ontario (CKO) to become a Registered Kinesiologist (R.KIN).
John is also a certified Clinical Exercise Physiologist and High Performance Specialist with the Canadian Society for Exercise Physiology (CSEP-CEP). He has experience working with athletic populations and helping athletes achieve their goals.
During a treatment from John you can expect a mix of relaxing rhythmic, Swedish, and fascial techniques with deep tissue, and trigger point release techniques. John also likes to incorporate exercise into his treatment plans in order to get you back to doing the things you love.
In his spare time you can find John hiking with his dog, mountain biking and playing hockey.
Katalina Ringler
R.M.T.
Registered Massage Therapy
Graduate of Medix College Toronto Campus. ​ Registered with College of Massage Therapy Ontario since 2015 and a member of Registered Massage Therapists of Ontario.
I find my profession rewarding as I strive to make my clients feel better. For each massage therapy session, I apply my unique style of treatment and techniques specific to my clients' needs. ​ In addition to English, I am fluent in Hungarian,Romanian and Italian languages.
Lindsay Francis
R.M.T.
Registered Massage Therapy
Lindsay is a graduate of Sutherland Chan School and has been been practicing massage since 2006. With over 15 years of experience she has acquired a solid foundation working with various conditions including chronic lower back pain, nervous system ailments, scoliosis and other musculoskeletal conditions. Lindsay has extensive experience with pregnancy massage as well as sports related injuries. She believes that with our on-the-go lifestyles it is important to incorporate regular self care into our schedule to optimize both our mental and physical health. Lindsay has a busy family with three young children and understands the value and impact of massage therapy in our work / home life balance.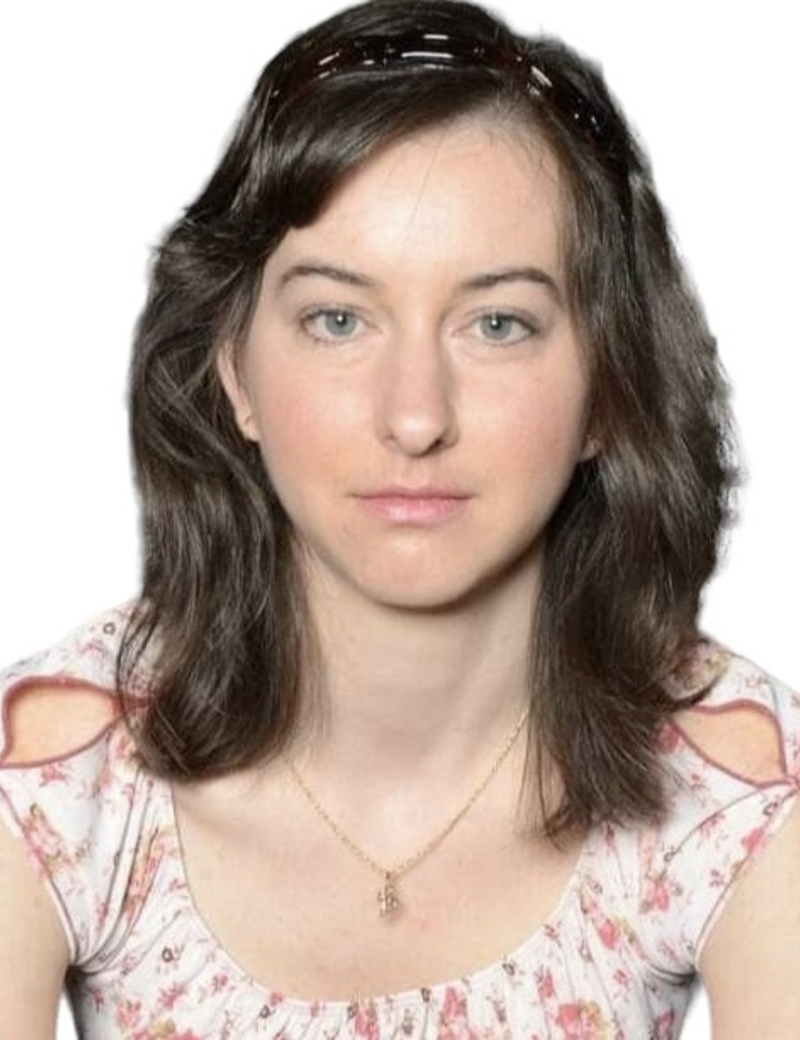 Lisa Nikolaou

Registered Holistic Nutrition (RHN)
Lisa Nikolaou, Registered Holistic Nutritionist, graduated from The Canadian School of Natural Nutrition in 2013. Lisa operates on the philosophy that food is medicine and looks for natural solutions to improve health. Lisa is passionate about helping people. She enjoys connecting with people and equipping them to reach their health goals. Lisa is always learning to find new ways to support clients to feel better. Lisa's positive energy and skill set makes her a key person to include on your health journey.
How can Lisa help you? Nutritional counseling is based on assessment and recommendations of the individual person's needs. Nutritional counseling involves balancing the body's systems so the body has the opportunity to heal itself. Lisa as your Holistic Nutritionist will guide healthy eating choices until they become healthy habits. The Nutritionist is also skilled to address issues that may be stemming from toxins or a pH imbalance within the body.
Weight Loss
Blood sugar balance/Diabetes
Healthy eating whole foods
Educating on whole foods and supplements
Sleeping concerns
Guidance for supplements as needed
Maria McGugan
D.O.M.P., D.Sc.O., R.M.T.
Osteopathic Manual Therapy, Registered Massage Therapy
Maria McGugan is the owner of Orangeville Wellness Clinic in Orangeville since 2008. Maria completed her Diploma in Osteopathic Manual Practice in Canadian College of Osteopathy in Toronto in November 2018. Maria's thesis / research is The Effects of Global Osteopathic Treatment on Restless Legs Syndrome as Measured by IRLS. Maria is a recipient of awards in Andrew Taylor Still Grant for an outstanding contribution in promoting the advancemnt and recognition of Osteopathy in Canada and Celeste Cullen Memorial Award for scholastic achievement and socially minded behaviour. She is also active in coordinating CCO's Annual Founder's Day since 2013.
As an osteopathic manual practitioner and registered massage therapists Maria provides treatments for common chronic conditions such as low back pain, rotator cuff/shoulder injuries, tendonitis and lymphatic drainage. Maria's approach is prevention by educating her clients about their condition, providing home exercises and self-care. ​ Maria is very enthusiastic and regularly taking workshops, programmes and diploma in order to be able to assists her patients better. >Soft Tissue Release Certification, 2008 Myofascial Release Cervical Worshop Certification, 2009 Thai Hot Stem and Facial Hot Stem Certification, 2008/2009 Matrix Repatterning Programme, 2009/2010 (Certification pending) Kiniseotaping Certified Practitioner, 2010 Indian Head Massage Certification, 2010 Body Wrap Treatment Certification, 2010 Esalen Deep Tissue Workshop, 2010 Acupuncture Progamme, 2011 (Diploma) Touch for Health Certification, 2012 Tuina Massage, 2012 Diploma in Science of Osteopathy at Canadian College of Ostepathy – Toronto, Thesis:THE EFFECTS OF GLOBAL OSTEOPATHIC TREATMENT ON RESTLESS LEGS SYNDROME AS MEASURED BY IRLS, 2018 Muscle Activation Techniques Specialist Programme, 2018​ Post Graduate Course: Osteopathy and Obstetrics and Neonatal Care, 2019 Fluidic Approach to Fascia, 2019 Assessment and Treatment of the Young Baby, 2020.
Member of Ontario Association of Osteopathic Manual Practitioners osteopathyontario.org Member of College of Massage Therapists of Ontario www.cmto.com Member of Registered Massage Therapists' Association of Ontario www.rmtao.com Massage Therapist Volunteer/Supporter at the End to Breast Cancer Walk since September 2006-2010. Member and supporter of Autism Ontario.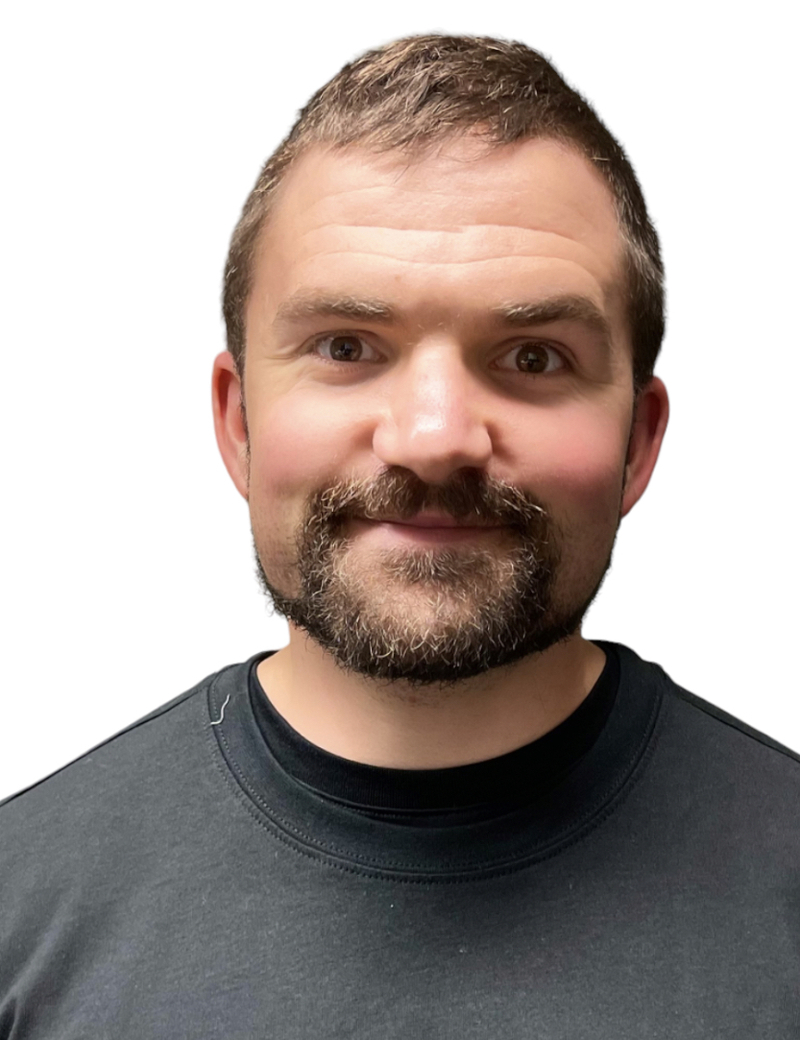 Matt McCallum

Fascial Stretch Therapy
Growing up as an athlete playing competitive lacrosse, Matt always knew the importance of how the human body moving optimally can enhance our ability to move.
Matt's passion for how the human body moves was further fuelled by finding the gym as a teenager and strength training on a regular basis. "My body changed right before my eyes, and I could see how mobility, stability, and strength were needed to be a well functioning human" says Matt.
Matt then went to Brock University and studied these exact subjects (receiving his Bachelor of Applied Health Sciences in Sport Management), and now he passes his passion and education along to his clients as a Fascial Stretch Therapist (FST).
Matt has been practicing FST since June 2019, and have treated clients for over 700 hours of treatments to date.
Matt looks forward to using his skills, passions, and insights to allow his clients to feel less pain, move better, and be happier because nagging aches and pains will be gone!
Melissa Donia
R.M.T.
Registered Massage Therapy
Starting September 2022, Melissa is offering an Energetic Holistic Massage. This massage treatment combines classic Swedish Massage with several holistic energy modalities including craniosacral and Reiki. This is a hands on session that revitalizes and promotes healing. It restores balance by relieving tension and restoring the free flow of energy throughout the body. It helps clear any mental or physical blockages you may be experiencing and helps promote deep relaxation.
I am very happy to be at Orangeville Wellness Clinic since Fall 2014. I graduated with honours distinction from Medix College of Health Care, Toronto Campus in June 2014. I bring with me more than 130 hours of clinical experience along with additional outreach experiences; inclusive to working with athletes at the Toronto Goodlife Marathon and Nurses at Sick Kids Hospital. In my educational experience I conducted assessments and orthopedic tests to be able to provide safe and effective treatments. I performed therapeutic massages on patients with sport injuries, repetitive stress injuries, postural dysfunctions, motor vehicle accidents and central nervous system conditions and designed remedial exercise programs and recommended self-care advice to clients.
As a massage therapist, I focus on really listening to the concerns of each client and work with you to give you the most effective treatment possible using a variety of Swedish and advanced massage techniques. I believe massage is an integral part of maintaining a healthy life style. My practice is based on preventative care through client education, self- care and regular maintenance treatments. My skills include trigger point therapy, fascial release, deep tissue massage and the use of hydrotherapy. I also like to incorporate the use of Hot Stones to help with stress relief through relaxation massage. I am adept in treating an injury at any stage, working towards rehabilitation, managing chronic conditions or illnesses, and in treating special populations including pregnancy, children, elderly and athletes. My interests include sports massage and treating athletes, along with incorporating relaxing techniques to help to promote natural body functions. I am extremely excited to be a part of Orangeville Wellness Clinic to provide clients with the best possible care and look forward to welcoming you as a client.  
Melissa Hancock
R.M.T.
Registered Massage Therapy
Melissa graduated from Georgian College on Aug. 2013 and have been a Registered Massage Therapist since May 2014. Orangeville is Melissa's home town and she is very passionate about helping those in her community feel better in body and mind. According to Melissa, whether it's tension, pain, stress or an injury, massage therapy can help get you back to being you.
Melissa treats everyone including young children to seniors, pre/post pregnancy, athletes of all ages and levels, and mental health. She offers Swedish massage techniques for general relaxation, deep tissue, sports, pregnancy, hot stone, TMJ, aromatherapy, soft tissue release, and cupping.
Scott Marascio

Registered Massage Therapy
Scott is a graduate of the renowned Sutherland-Chan School of Massage Therapy and a member of the College of Massage Therapists of Ontario (CMTO). He has been practicing Massage for just under 10 years and is incredibly excited to be working at Orangeville Wellness Clinic! Scott is experienced in relaxation, deep tissue, pregnancy, and sports massage. He was involved in competitive gymnastics since an early age, competing at National and Provincial levels. Scott is a Level 7 IASF Certified Tumbling Coach and Trainer of youth, junior, and senior athletes. Scott was also a member of Team Canada, winning Gold at the 2010 and 2012 World Cheerleading Championships in Orlando Florida. When Scott isn't massaging he spends his days working on an alpaca farm and his evenings coaching tumbling lessons and hanging out with his dog Maisy.
Sherry Quail

Energy Healing, Holistic Health & Wellness Coaching, Hypnotherapy
Vanessa Breadner
R.M.T.
Registered Massage Therapy
Vanessa Breadner has been practicing Massage Therapy since November of 2015. She takes pride in her work and her clients are her main priority while they are in treatment with her. Vanessa has always been an advocate of health and wellness and helping people so entering the profession of massage therapy was a perfect fit for her!
Whether you are recovering from an injury, in acute or chronic pain or just need to relax from the everyday stresses of life, Vanessa is here to help!
Vishal Khare
D.O.M.P., D.Sc.O., R. Kin.
Kinesiology / Athletic Therapy, Orthotics, Osteopathic Manual Therapy
Vishal is an Osteopathic Manual Practitioner, and a Registered Kinesiologist in good standing with the Ontario Association of Osteopathic Manual Practitioners and the College of Kinesiologists of Ontario. Vishal has an extensive background in Orthopedics, kinesiology, Exercise therapy, Cardiac care, and Mental Health. Vishal got his diploma in Orthotics and Prosthetics from George brown College in 2011 then he finished his Bachelor of Science specialized in kinesiology from York university in 2015 and he recently graduated with his Diploma in Osteopathic Manual Practice in 2021. Vishal's completed his thesis on "The Effects of Global Osteopathic Treatments on Dizziness in Patients with Whiplash" as part of his graduation where symptom of dizziness post whiplash (as a result of Motor Vehicle Accidents) was examined from various avenues and conclusion showed that dizziness requires a multi-level approach for treatment.
Vishal's diverse background has allowed him to develop a thorough understanding of various pathologies targeting lower back pain, concussions, heart health, and musculoskeletal disorders. Vishal's multi-disciplinary work history looks at heart health post any cardiac events, mental health across ages and the functional movement post sports and accidental injuries.
Vishal's current focus is treating the body as a whole; he specializes in TMJ dysfunction, cranial-sacral therapy, visceral, muscular, and fascial stretches. In his treatments, he focuses on treating the cause than the symptoms, in order to improve his patient's quality of life and get them living pain free.
Other Services to be provided: Custom Braces, Gait Assessments, Ergonomic Assessments.
Got A Question For Our Team?
Leave it in the space below. We will get back to you as soon as possible.
---